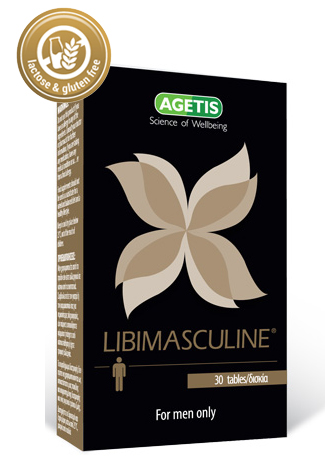 Specially designed for men looking to enhance their sexual performance in a natural way.
LIBIMASCULINE® tablets, encapsulate the knowledge and power of traditional herbal medicine (Asafoetida). It is an effective sexual tonic, enhancing both libido and erectile function, making sex more attainable and/or pleasurable. Moreover, it can have beneficial effect on the sperm quality.
Innovative men's product boosting sexuality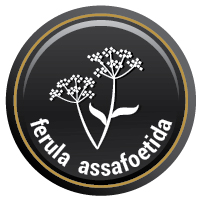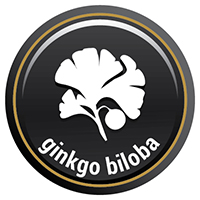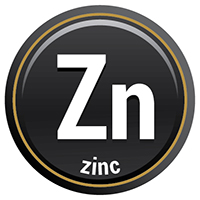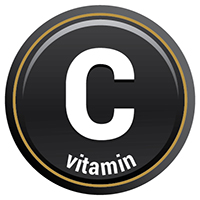 How can I benefit from using LIBIMASCULINE®?

LIBIMASCULINE® can provide you with:
Stronger, long-lasting erections
Increased control over erections
Control over premature ejaculation
Increase in blood supply to the genital area
Help in maintaining normal levels of testosterone in the blood
Reduced fatigue and increased energy
How do I take LIBIMASCULINE®?

Recommended daily dose for adult men:

Take 1 tablet daily or as instructed by your doctor or pharmacist.
Do not exceed the recommended daily dosage.

Each pack contains 30 tablets, suitable for 1-month duration.
How does LIBIMASCULINE® work?

3 BENEFICIAL ACTIONS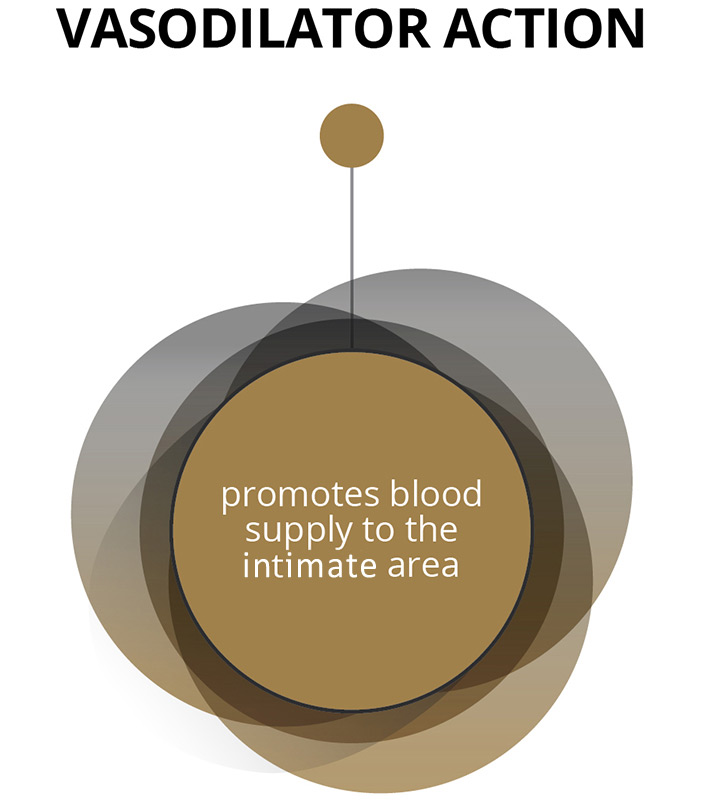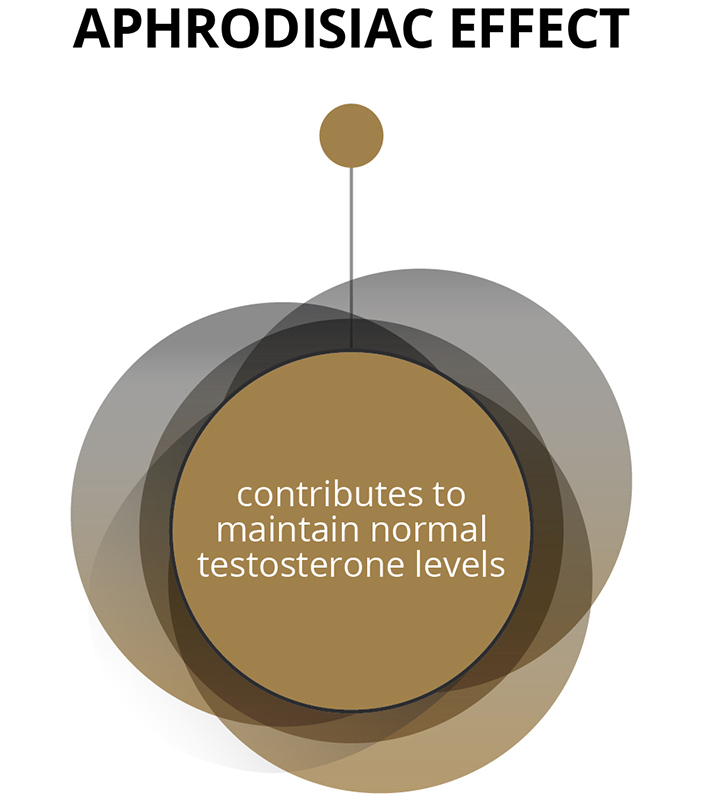 LIBIMASCULINE® composition, based on standardized extracts of plants, vitamin and minerals.
Which ingredients does LIBIMASCULINE® contain?
Extract of asafoetida (Ferula assafoetida L.)
Ginkgo biloba – leaf extracts
Zinc – 120%*
Vitamin C (L- ascorbic acid) - 50%*
* NRV: NUTRIENT REFERENCE VALUE
ASAFOETIDA (Ferula asafoetida L.)
Asafoetida, a plant also known as the "the herb of the gods", was used for centuries as a well-known botanical aphrodisiac. It is a rich source of biologically active compounds. It has potent vasodilatating action, increasing the blood flow and sensitivity in the genital area. It additionally possesses strong antioxidant properties, which are beneficial for an active sexual life.

A clinical study* with Asafoetida has demonstrated that daily consumption of Asafoetida for the period of three months resulted in improvement in both libido and erectile dysfunction in 80% of the participants. Furthermore, the participants with fertility problems (due to oligospermia, a condition with low sperm count) achieved an increase in sperm count and additional improvement in the sperm motility.

GINKGO BILOBA
Ginkgo biloba is one of the oldest and hardiest living species of tree in the world – the oldest ginkgo tree is currently 3,500 years old. The leaves' extracts are rich in flavonoids, that have powerful antioxidant qualities, and terpenoids, which help improve circulation, especially to the extremities, which is necessary for men to maintain erections.

ZINC
Zinc plays an important role in the regulation of testosterone levels; even minor zinc deficiencies are being associated with a significant decline in the concentration of the hormone. Use of zinc in men results in an increase in testosterone levels, conversely boosting libido and sex drive.

VITAMIN C
Due to its potent antioxidant action, Vitamin C minimizes cell damage, thereby reduces negative implications on men's health, particularly in the reproductive system. Vitamin C helps to ensure normal energy metabolism and reduce fatigue.
* Eli Kassis et al., Efficacy and Safety Assessments of Ferula assa-foetida L., Traditionally used in Greco-Arab Herbal Medicine for Enhancing Male Fertility, Libido and Erectile Function, The Open Complementary Medicine Journal, 2009, 1, 102-109.
Food Supplements should not be used as a substitute for a varied and balanced diet and a healthy lifestyle. 
Resources
Seyyed Majid Bagheri et al. Effect of Ferula assa‑foetida oleo gum resin on spermatic parameters and testicular histopathology in male wistar rats. Journal of Ayurveda & Integrative Medicine, July-September 2015, Vol 6, Issue 3
Rong-Liang Zheng and Hong Zhang. Effects of ferulic acid on fertile and asthenozoospermic infertile human sperm motility, viability, lipid peroxidation, and cyclic nucleotides.  Free Radical Biology & Medicine, Vol. 22, No. 4, pp. 581–586, 1997
Jiang Zhao et al. Zinc levels in seminal plasma and their correlation with male infertility: A systematic review and meta-analysis. Scientific Reports | 6:22386 | DOI: 10.1038/srep22386
Eli Kassis et al. Efficacy and Safety Assessments of Ferula assa-foetida L., Traditionally used in Greco-Arab Herbal Medicine for Enhancing Male Fertility, Libido and Erectile Function. The Open Complementary Medicine Journal, 2009, 1, 102-109
TS El-Thaher et al. Ferula harmonis `zallouh' and enhancing erectile function in rats: efficacy and toxicity study. International Journal of Impotence Research (2001) 13, 247-251
Augustine Amalraj, Sreeraj Gopi. Biological activities and medicinal properties of Asafoetida: A review. Journal of Traditional and Complementary Medicine (2016) 1-13